"Adoration outside of the Mass continues and intensifies what has taken place during the liturgical celebration. After all, "only in adoration can a deep and true reception ripen. And it is precisely in this personal encounter with the Lord that the social mission inherent in the Eucharist ripens, which seeks to break down not only the barrier between the Lord and us but also and above all the barriers that separate us." (Sacramentum Caritatis No. 66, Pope Benedict XVI)
Adoration in our church has the following schedule:
Monday to Friday after Holy Mass from 12:15 to 7:15 p.m.
Monday and Wednesday it is silent adoration the whole time.
Tuesday, Thursday, and Friday the silence is interrupted for common prayer as stated below.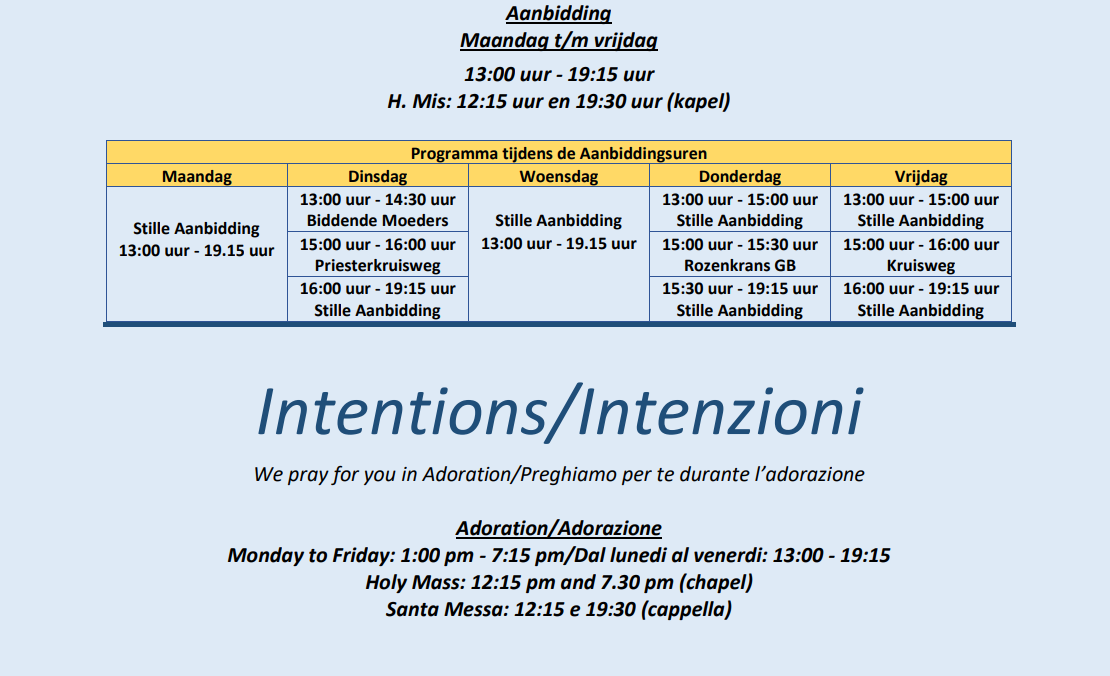 Contact and information:
Shirley Fong mail This email address is being protected from spambots. You need JavaScript enabled to view it.; or Rowena Marquez (call via WhatsApp 06 - 22 18 80 14).